2002-03-15 15:06:33
About Eric Sink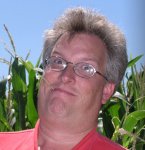 In my day job I am a software developer at SourceGear.
In October 2002, SourceGear was named one of the fastest growing companies in the nation by Inc magazine.
By my original training, I am a software programmer. I have a B.S. in Computer Science from the University of Illinois at Urbana-Champaign.
I founded the AbiWord project and was responsible for much of the original design and implementation. The title on my business card says "Software Craftsman".
Prior to founding SourceGear, I was at Spyglass (now part of OpenTV) for around five years. I served there as Project Lead for the browser team. We built the original versions of the browser you now know as "Internet Explorer".
You can email me at eric@sourcegear.com.